Is it just me, or when you're waiting for pay day to come back around do you see just everythiiiing you want/need!?
Fortunately, or unfortunately for me (I haven't quite worked out which yet!), I got paid two weeks early for Christmas but that has meant I'm enduring a 6 week wait until my next pay day!
So here are a few things on my current wish list, that I hope will be mine come pay day next week!
First of all, these super cute ASOS pumps.
They're in the sale at only £9 and they look like Chanel! Bargain!
Secondly, these New Look boots.
You're probably thinking 'white boots, really?' But yes, according to Net-a-Porter, white is the new 'shoe shade to know' so at £14, these boots are INCREDS!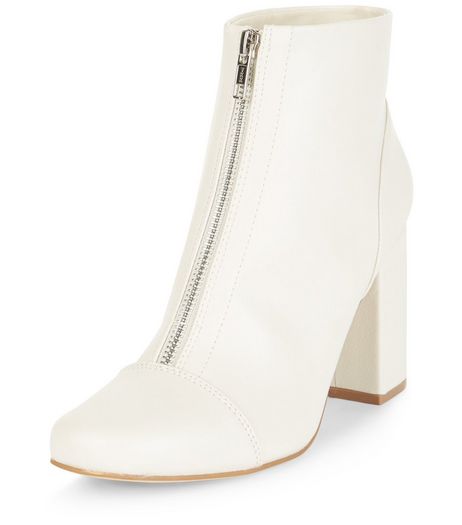 Next up, this cup and saucer from House of Disaster at ASOS.
If you've read my 'About Me' page, you'll know that I've got a pet hedgehog and he is the cutest thing EVER! So when I saw this cup and saucer had a little hedgehog on, I knew it just had to be mine! Isn't it just so sweet?
I'm still lusting over these Topshop kick flare jeans, too! So come payday, I think they'll be mine! At £10.00 in the sale and only having my size left, it's just fate isn't it?
OH, and how cute will these look with the boots above?! Eek!
Whilst we're on Topshop!
I literally want their entire collection of wide-sleeved tops right now…they have completely nailed it! They are all just soooooo pretty.
Take a peek at just a few that have caught my eye…
Up next, is Fearne Cotton's new book called 'Happy'.
It's not actually out until 09/02/17 but I will definitely be pre-ordering from Amazon come pay day!
Not only do I love Fearne, but the book just seems like such a cute, heart-felt read. And of course, no-one can turn down finding happiness, right?
Oh and last but not least, I just NEED this 'Gleam Highlighter' from Illamasqua.
My sister did my my makeup on Christmas day and used this on me and oh my, I just completely fell in love with it's champagne hue and easy application.
It is £22 and you can find it on Net-a-Porter.
So anyway, that's my list-wish for now!
What have you been lusting over this January? And is anyone else counting down the day until payday?!
Court x